COPYRIGHT  2022  RICHARD ODOMS

Retired Deputy Sheriff  *  Current Hamburg Resident  *  Hamburg City Council Member 2013 - 2017

Before anyone gets their underwear in a knot, be advised that this Website and/or any of its contents, may NOT be printed, photographed, reproduced, copied, recorded, altered, modified or adapted, in any manner, without the prior written consent

of the Webmaster. The entire content of this Website remains the exclusive and sole property of the Website owner and publisher and is  protected under the First Amendment Of The Constitution of the United States of America.

RECOMMENDED SCREEN RESOLUTION: 1920 x 1080  -  'ZOOM' SETTING May Have To Be Adjusted For Webpage To Display Properly.

The Following Disclaimer Applies To ALL Webpages Associated With ALL Of My Websites & Will Be Updated On Individual Webpages As They Are Encountered.........

As Microsoft Has Announced That It Will Soon To Be Discontinuing Their INTERNET EXPLORER Browser, To Properly Display My Websites & Have The Audio

Files Imbedded In My Various Webpages Play Properly,  ALL Of My Webpages Are Now Best  Viewed On A Desktop Or Laptop Using The FIREFOX BROWSER !! 

(You May ALSO Have To ENABLE The FIREFOX 'AUTOPLAY' Feature For Audio Files To Be Heard Properly & Correctly.)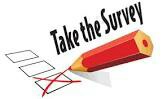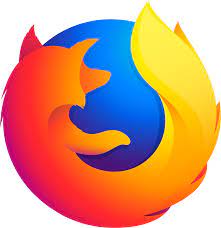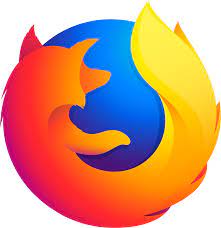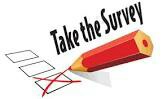 Here's the E-mail that I sent to 'contract' Hamburg City Attorney KELLY C. DOHM of the Waconia based law firm of MELCHERT, HUBERT & SJODIN; that the City of Hamburg 'contracts with' to provide legal advice and services.

Dohms response appears below my E-mail to her.

SEPTEMBER 29, 2022 at  2:22PM

Recent Incident At City Hall

Inbox

Dohm, Kelly

Delta

2:22 PM (4 hours ago)

to Kelly, City, bcc: me

Ms. Dohm:

I have received information from a City resident regarding what is alleged to have been an 'ugly incident' involving hostile, aggressive behavior and verbal attack that recently took place within the Hamburg City Hall involving two City employees. Apparently there are unsubstantiated 'rumors' circulating throughout the City providing various descriptions of what took place, who was involved etc,.

From our previous acquaintance with me, and as my being a tax paying resident of the City of Hamburg, you know of my ongoing concern for the 'discord'  that has previously taken place and still exists in the City of Hamburg. Now, that discord has apparently 'reared its ugly head' once again.

Normally, I would contact the City Clerk/Treasurer seeking the information requested below and he would forward my request to you for a response. But because of the very nature of the incident, the identity of the City employees allegedly involved and for a variety of other factors, I am sending my request for information directly to you.

So that he doesn't form the opinion that I am 'going behind his back' by contacting you directly and in all fairness and openness to him, the Hamburg City Clerk/Treasurer is also receiving a copy of this e-mail with the my understanding and acceptance that the City's 'official' response will come from you; not him.

So that the viciousness of the circulating rumors may be contained and/or dispelled, I am seeking the following PUBLIC INFORMATION:

1. What is the date and time this incident took place.

2. What were the apparent precipitating factors ?

3. Were any witnesses present ?

4. Was Law Enforcement notified, did they respond and was there a formal report made ? If so, who initiated, and reported, the incident to them ?

5. Were any other City Officials or City employees, other than the persons involved, present when the incident first began ?

6. Was any audio or video portion of the event captured digitally ?

7. If not present initially, were any City Officials notified, did any City Official(s) respond, who was/were the City Official(s) that responded and what did he/she/they do to quell the incident and prevent it from escalating ?

8. Was the employee that was the apparent 'target' of the hostile, aggressive behavior and verbal attacks offered any type of emotional support, assistance or counseling ?

9. What is the current employment status of the aggressor and of the employee that was targeted ?

10. Has any investigation of the event taken place ? If so, by what company or agency ?

11. What are the 'next steps' that the City is planning to take or initiate regarding this incident ?

12. What is the City proposing to do to prevent this additional episode of hostile aggression (which is NOT NEW to the City) from re-occurring in the future ?

Finally, I note that the vehicle belonging to the recenrtly hired Public Works employee has not been at the City Shops.  What is his employment status ?

Thank you in advance for your prompt attention, and response, to this very serious matter that badly tarnishes the reputation of our City and is an embarrassment to our City's many fine residents.

Richard Odoms, Hamburg Resident

150 Jacob Street

Hamburg, Minnesota 55339

HAMBURG 'CONTRACT' ATTORNEY USING HER USUAL 'LEGAL GYMNASTICS' IN AN ATTEMPT TO PREVENT ME FROM OBTAINING PUBLIC INFORMATION !!

Date: Thu, Sep 29, 2022 at 4:42 PM

Subject: RE: Recent Incident At City Hall

Mr. Odoms, thank you for your below email correspondence to me. I am attaching the Data Practices Act policy and I would ask that you complete the appropriate form to the extent that you are requesting data. To the extent that you are not requesting data, the City does not have a legal obligation to answer questions posed by you below that concern municipal employees. As you are aware, under the Minnesota Government Data Practices Act, only certain data regarding municipal employees is public. The City could only provide public data to you if that is what you are looking to receive that may answer certain questions posed by you below.

Thank you.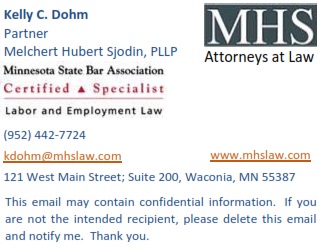 See WHAT I CAN DO For The Residents Of Hamburg !!

ELECT

RICHARD ODOMS

MAYOR

OF

HAMBURG

POLICE OFFICER & DEPUTY SHERIFF - 1966 - 1984

NATIONWIDE CRIME INFORMATION & DRUG ACTIVITY

TIP LINE NETWORK SYSTEM ADMINISTRATOR - 1991 - 2012

HAMBURG CITY COUNCIL MEMBER - 2013 - 2017

INTERNET SHOW HOST FOR 18 1/2 YEARS - 2004 - PRESENT

PLEASE CAST YOUR VOTE FOR ME THIS NOVEMBER !!

I PLEDGE To REDUCE TAXES By CUTTTING UNNECESSARY,

WASTEFUL SPENDING BY THE CITY. I Also PROMISE TO

PROVIDE TRANSPARENCY IN LOCAL GOVERNMENT And

To HOLD  PUBLIC OFFICIALS TOTALLY ACCOUNTABLE !!

(NOBODY  Has EVER  Done That Before.)

You Got QUESTIONS ??  I'll GET ANSWERS !!

THANK YOU FOR YOUR SUPPORT !!!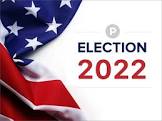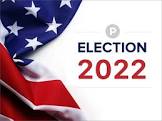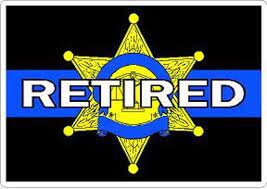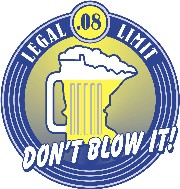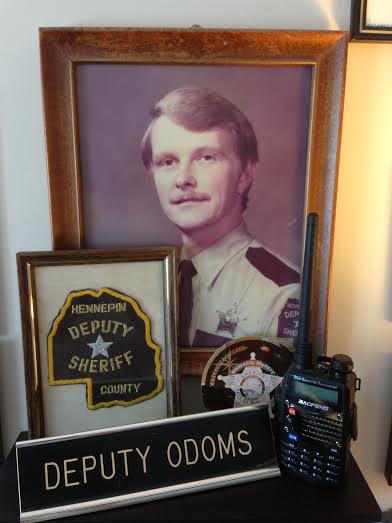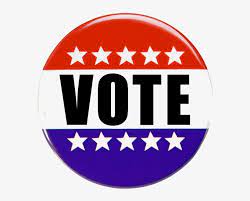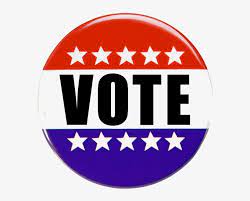 Prepared & Paid For By

HAMBURG MAYORAL CANDIDATE RICHARD ODOMS

150 Jacob Street  *  Hamburg, Minnesota 55339  *  (952) 456-4895

             PRIVATELY FUNDED CAMPAIGN; NO TAXPAYER DOLLARS ARE INVOLVED  !!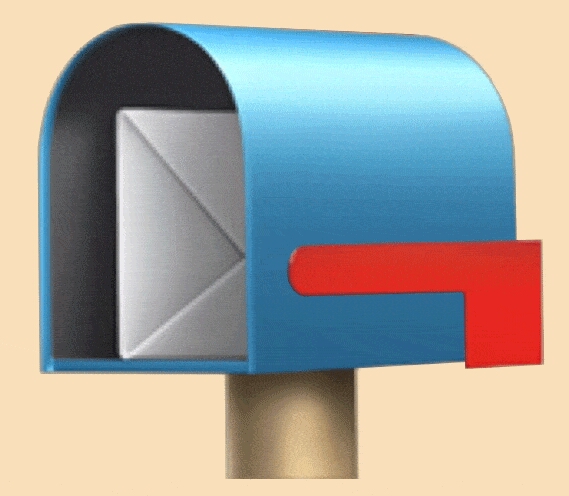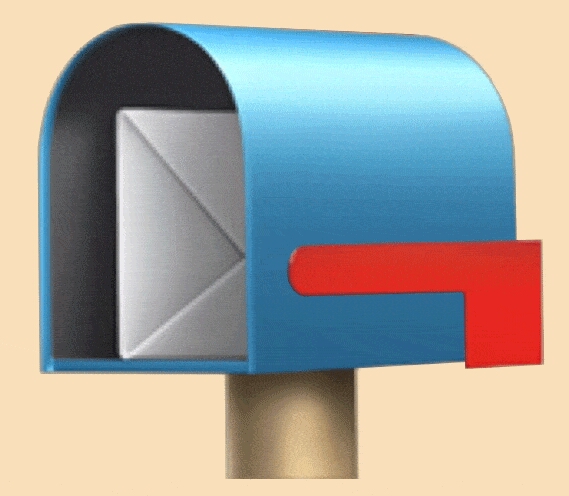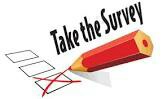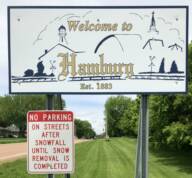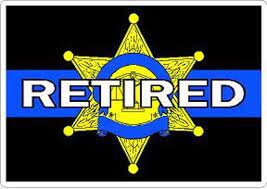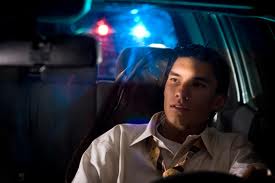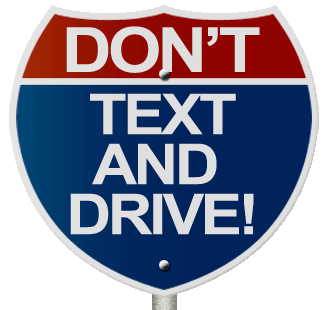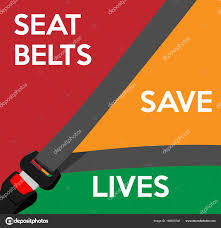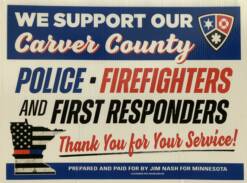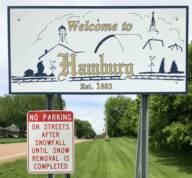 ANONYMOUS E-MAIL RECEIVED 09-29-22

I don't know you and you don't know me. I receive your newsletters. 

If you listen to the city council meeting budget meeting recording you can tell what a shitshow the office is. It's clear that there is a lack of leadership within the office, and as a result, with the city in general. Allegations filed against each worker, an open session with the city billing clerk (Tammy?) and the new public works person (Brandon) was just fired. You can faintly hear questions from the public about tools in the budget. Brandon can be heard saying that when the former public works person worked here (Greg) he used mostly his own tools. When Greg left he took his own tools with him which left the city with very little for the new worker to use. He stated at the council meeting that he had to sign an employment agreement that he couldn't use his own tools. So, we hired a new guy to do the job but didn't give him the needed tools to do the job and the City Clerk/Treasurer (Jeremy) didn't even know what the city did or didn't have in terms of city assets. How is it possible that the City Clerk/Treasurer didn't even know what tools we'd purchased and owned? Where's the oversight? How do we actually know what we did or didn't have prior to Greg starting and before the new guy started? Talk about poor management by the treasurer. It sure seemed like the council and this guy didn't get along based on the info shared at the end of the meeting when he was terminated. I can't imagine what it would have been like to try to do a maintenance job without the proper tools.

I also heard that Jeremy was also supposed to have hired a PT summer public works person to mow and do seasonal stuff. The word is that he waited too long to run the advertisements and nobody was hired. I wonder how much money us tax paying citizens paid for advertisements that were posted after the season was over? I bet we could have used that money to buy some of the needed tools.

And it sounds like the city billing clerk lady resigned at the end of the council meeting right after the meeting was over. I've driven by each day since then and her truck hasn't been there so it appears to be true. Based on the recording from the council meeting she had made allegations against Jeremy and then he against her and Brandon. But at the end of the meeting they only asked for feedback from the council related to her and Brandon, but not Jeremy. Why is that? What are they hiding? Listening to the audio from the meeting her meeting was open and she said that she's been having issues for 7 years, the last 4 which she'd reported to Chris. What are the issues she'd been reporting? Is this public data? If so it would be nice to hear what it is and why it hadn't been addressed. The word at the bar is that Jeremy had been working in the fire department office for the last 2-3 weeks while she worked in the office. Why were they separated? What happened?

Inquiring minds want to know.

Why is it that it seems like there are

always issues centered around the treasurer?

WEBSITE VISITORS: Please feel free to respond this anonymous E-mail or anything else that you see on this Website !!

Please help SPREAD THE WORD to other Hamburg residents so that CITY RESIDENTS CAN TAKE BACK OUR CITY !!