COPYRIGHT  2023

RICHARD ODOMS

Retired Deputy Sheriff  *  Current Hamburg Resident  *  Hamburg City Council Member 2013 - 2017

Before anyone gets their underwear in a knot, be advised that this Website and/or any of its contents, may NOT be printed, photographed, reproduced, copied, recorded, altered, modified or adapted, in any manner, without the prior written consent of the Webmaster.

The entire content  of this Website remains the exclusive and sole property of the Website owner and publisher and is

protected under the First Amendment Of The Constitution of the United States of America.

Recommended Screen Resolution: 1920 x 1080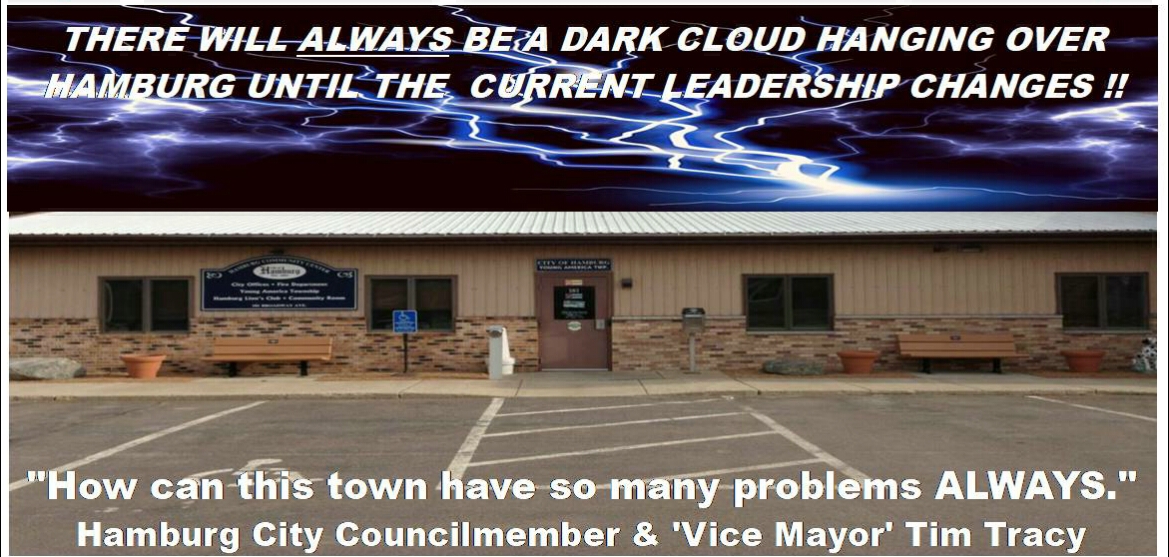 I'm PUBLICLY RELEASING OVER 100 DOCUMENTS, Many Of Which Have NEVER

BEEN SEEN BEFORE And Include RUDE, VULGAR, And DEMEANING TEXT

MESSAGES Sent Between HAMBURG CITY OFFICIALS Extracted From

OVER FIFTY PAGES Of  INTERNAL CITY DOCUMENTS

That I've Obtained !!

TO PURCHASE YOUR OWN, PERSONAL COPY OF

"PUBLIC OFFICIALS BEHAVING BADLY"

LIMITED 30 DAY INTRODUCTORY PRICING !!

Send Just $49.95* Along With Your

NAME, STREET ADDRESS

(or Post Office Box Number)

CITY, STATE & ZIP CODE

To

Richard Odoms, 150 Jacob Street, Hamburg, Minnesota 55339

Please make checks payable to Richard Odoms

*Sales Tax & Shipping Included

(Sorry; NO C.O.D.'s; Credit Cards NOT ACCEPTED !!)

Comments Made By Three Term Carver County Sheriff 'Bud' Olson During

One Of His Many Appearances As A Guest On My Internet Show !!

Dick:

Thanks for your Public Service; you do so much and probably don't get recognized for any of it.

But, you are a wonderful asset for Carver County and Hamburg and for your radio listening community; you're just a great guy.

Thanks so much.

My prayer would be more Dick Odoms' would rise up and get involved in their lives, in their communities and in our way of life ! Our future needs courageous leaders who are not afraid to 'challenge' the process and our leaders. America needs our involvement more than ever before because of the polarization that is taking place at all levels of government and our lives.

I have tried to think of any part of my life where government is not involved in some way, shape or form. While I believe we cannot live without "the people" looking out for each other, I believe we have created a monster that has an appetite we can not sustain. Something has to give ......

Wishing you Life's Best today and everyday.

Sheriff Byron 'Bud' Olson (Retired)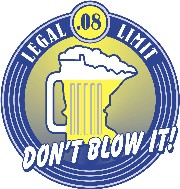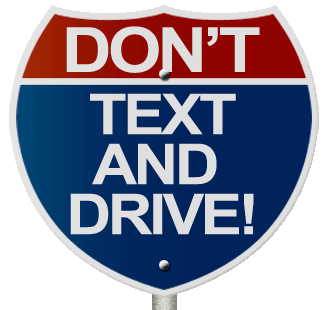 OTHER LAW ENFORCEMENT & PUBLIC SAFETY GUESTS THAT HAVE ALSO APPEARED IN MY INTERNET SHOW IN ADDITION TO

RETIRED CARVER COUNTY SHERIFF 'BUD' OLSON

JOE CONTESSA

NEW YORK CITY

POLICE DEPARTMENT

RICH STANEK (Retired)

HENNEPIN COUNTY SHERIFF

MIKE ATKINSON

MINNETONKA POLICE

DEPARTMENT

and

HENNEPIN COUNTY ATTORNEY'S OFFICE CRIMINAL INVESTIGATOR

JESSICA HEGER

HOPKINS POLICE DEPARTMENT

CHIEF BILL FINNEY (Retired)

ST. PAUL POLICE DEPARTMENT

MICHAEL FAHEY

CARVER COUNTY ATTORNEY

and

DISTRICT COURT JUDGE

SGT. RICK DENNESON

WEST HENNEPIN D.P.S.

SGT. DALE SCHOENBAUER

D.A.R.E. OFFICER

RANDY MALUCHNIC

CARVER COUNTY

COMMISSIONER

DR. RICHARD SCOTT

CARVER COUNTY

HEALTH DEPARTMENT

RICK HILDEBRANDT

LEAD FORECASTER

NATIONAL

WEATHER SERVICE

SCOTT GILES, DIRECTOR

HENNEPIN COUNTY SHERIFF'S CRIME LABRATORY

CHRIS OMODT, COMMANDER

MINNESOTA FINANCIAL

CRIMES TASK FORCE

JOHN P. FAHEY

CARVER COUNTY

COMMISSIONER

CHIEF JUSTIN BUCKENTIN

HAMBURG FIRE DEPARTMENT


If YOU Are A Active Or Retired LAW ENFORCEMENT OFFICER Or A FIRE DEPARTMENT Or E.M.S. MEMBER And

Would Like To Be A Guest On My Internet Show, Please Contact Me At
[email protected]
!!
ABOUT THE AUTHOR

Born In 1943, I Am Now A Retired Law Enforcement

Officer Whose Career Began in 1966.

In addition to attaining the rank of Sergeant with the MAPLE PLAIN (Minnesota) POLICE DEPARTMENT (now WEST HENNEPIN DEPARTMENT OF PUBLIC SAFETY), I joined the HENNEPIN COUNTY SHERIFF'S OFFICE (Minnesota's Largest Sheriff's Office) in October 1969 as a Senior Deputy Sheriff and attained the rank of Sergeant in both the COMMUNICATIONS and WARRANT/FUGITIVE DIVISIONS.

While continuously maintaining a valid MINNESOTA POLICE OFFICER STANDARDS & TRAINING BOARD (P.O.S.T.) License until it's expiration in 1997, I retired from the Sheriff's Office in September 1984. I am also a former EMERGENCY MEDICAL TECHNICIAN (E.M.T.) and a UNITED STATES AIR FORCE FIRE PROTECTION SPECIALIST.

In 2012, I was elected to a four year term on the HAMBURG (Minnesota) CITY COUNCIL, I currently host THREE Websites as well as a regularly scheduled hour long, five times a week Internet Show and a series of Internet Programs that primarily feature current & retired Law Enforcement and other Public Safety Officials. THANK YOU for purchasing my book about the City of Hamburg !!

                                                                             Richard Odoms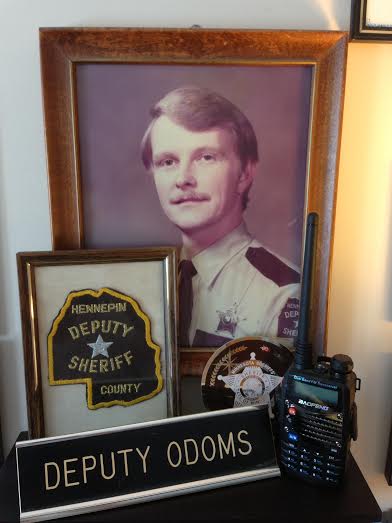 More Information About Me Available At

HERE ARE LINKS TO MY WEBSITES ABOUT:

What Really Happened And Who Is Involved

Because I Wasn't Involved In What's Taken Place And Is STILL TAKING PLACE, I Was The

ONLY CANDIDATE That Could Have Returned HONESTY & INTEGRITY  To Our City

But Instead, The Residents Of The City Of Hamburg

Who Has Been ARRESTED  For DWI, CONVICTED  Of CARELESS DRIVING,

As Well As ARRESTED  For, And CONVICTED  Of,  DOMESTIC ASSAULT !!

By A Prominent City Resident Who Led Me To Believe, FOR YEARS, That He Was My Very Close Friend

The 'Genie Out Of The Bottle'; The 'Cat Out Of The Bag'

TOO MUCH AUTHORITY; NO ACCOUNTABILITY; HOW TAX DOLLARS ARE WASTED

They ALL Should Be In JAIL